Dust mite vacuum cleaners
are specifically designed to tackle the microscopic dust mites that can cause allergies and asthma. Regular vacuum cleaners, on the other hand, are more general-purpose and can handle a variety of household cleaning tasks.
Here are some of the main differences between dust mite vacuum cleaners and regular vacuum cleaners:
1.Filtration: Dust mite vacuums typically feature high-efficiency particulate air (HEPA) filters, which can trap tiny dust mite particles and prevent them from escaping back into the air. Regular vacuum cleaners may not have such advanced filtration capabilities.
2.Suction power: Dust mite vacuum cleaners may have stronger suction power to remove deeply embedded dust mites and allergens from carpets, upholstery, and other surfaces.
3.Accessories: Dust mite vacuums may come with specialized accessories, such as crevice tools and upholstery brushes, to target specific areas where dust mites tend to congregate.
4.Design: Dust mite vacuums may be designed with anti-allergen features, such as sealed systems and dustbins, to prevent allergens from escaping during emptying.
Overall, dust mite vacuum cleaners are designed to provide a deeper, more thorough cleaning that specifically targets dust mites and their allergens. However, regular vacuum cleaners can still be effective at removing dust mites and other debris from your home, particularly if they have HEPA filtration and strong suction power.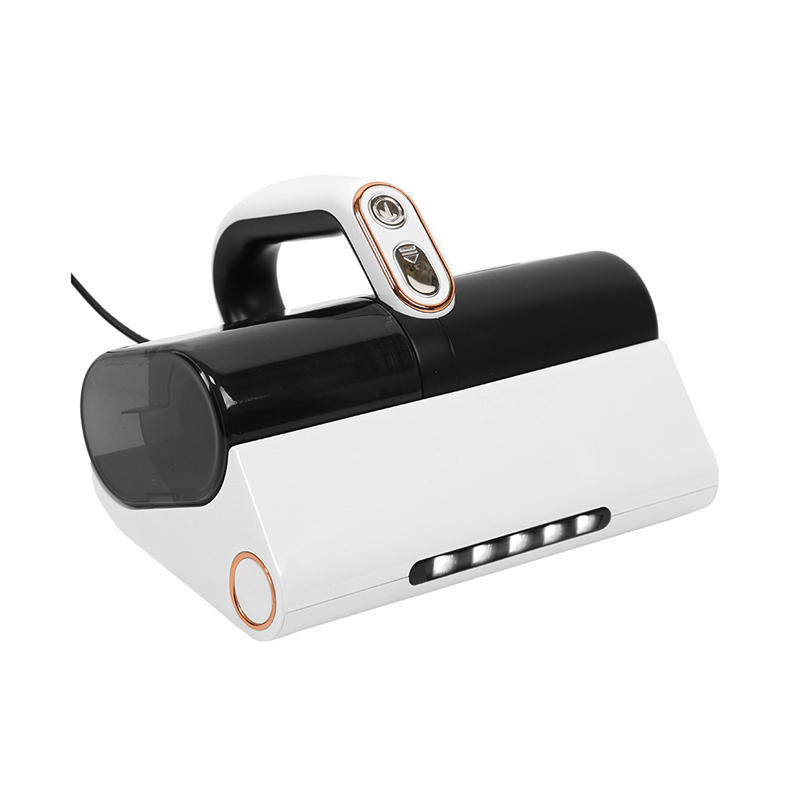 Features:
Original design, national invention patent product
Simple and lightweight design, easy to operate
Large-capacity double dust cup design
Digital screen display working mode, real-time monitoring working mode
Dust sensing indicator timely monitoring cleaning effect
Ultrasonic assisted to ensure mite removal more thoroughly
UVC LED sterilization and mite removal light,long life, environmental protection
LED light auxiliary lighting, more convenient to use
Hot air anti-mite drying (motor hot air)
Soft roller brush, protect the surface of the cleaning object
2 micro switch casters, ensuring ultraviolet radiation without leakage 
Multistage filtration system, to avoid second pollution
Transparent dust cup, easy to take apart and clean
Dust cup capacity:0.4L
Max airflow:0.8m³/min
Flapping speed:10000RPM
USB cable: Type C 5V, 1A