Choosing the right car and home vacuum cleaner requires considering various factors to ensure efficient cleaning. Here's a guide to help you make the right choice for
Car And Home Vacuum Cleaner Suppliers
:
1. Power and Performance: Look for a vacuum cleaner with sufficient power and strong suction to effectively clean car interiors and various surfaces in your home. Higher wattage or amperage ratings generally indicate more powerful performance.
2. Corded or Cordless: Decide whether you prefer a corded or cordless vacuum cleaner. Corded models provide continuous power but may have limited reach. Cordless models offer greater mobility but have limited battery life. Consider the size of your cleaning area and the convenience of each option.
3. Portability and Weight: Consider the size and weight of the vacuum cleaner, especially if you plan to use it for both car and home cleaning. Portable and lightweight models are easier to maneuver and carry, making them more versatile.
4. Size and Design: Check the size and design of the vacuum cleaner to ensure it can access tight spaces in your car and reach various areas in your home, such as under furniture or along baseboards. A slim and compact design can be advantageous for effective cleaning.
5. Filtration System: Opt for a vacuum cleaner with an efficient filtration system, such as a HEPA filter, to trap fine dust, allergens, and particles. This helps maintain cleaner air quality in your car and home, especially if you or your family members have allergies or sensitivities.
6. Accessories and Attachments: Look for a vacuum cleaner that comes with a variety of attachments and accessories to enhance its versatility. Common attachments include crevice tools, upholstery brushes, dusting brushes, and extension wands. These accessories allow you to clean different surfaces and hard-to-reach areas effectively.
7. Dust Capacity: Consider the dust capacity of the vacuum cleaner. A larger capacity means less frequent emptying, which is beneficial for larger cleaning tasks. However, a larger capacity may also increase the overall size and weight of the vacuum cleaner.
8. Noise Level: If noise is a concern, choose a vacuum cleaner that operates at a lower noise level. Look for models that incorporate noise reduction technology for a quieter cleaning experience.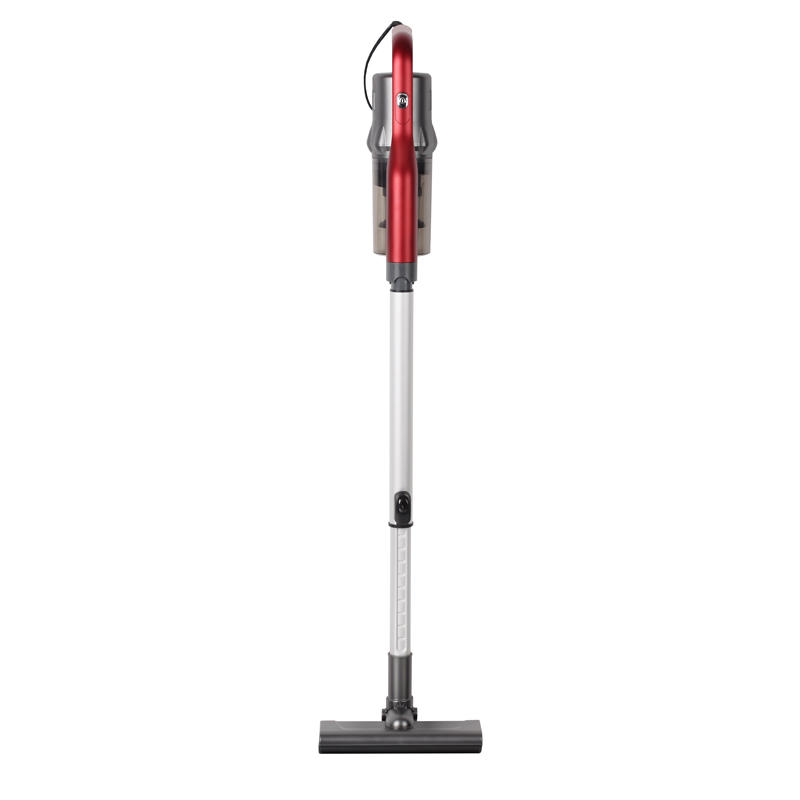 Features:
Light weight and easy maneuverability
High suction power, efficient clean feel
Suitable for multiple scenes
Upright storage, convenient storage, do not occupy space
Stainless steel mesh, Multistage filtration system
Detachable and washable dust cup
Easy to clean HEPA filter
Multiple optional accessories
Optional accessories:Aluminium tubes, Aluminium telescopic tube, Crevice nozzle, Accessory holder