Home vacuum cleaners
are designed to meet the diverse cleaning needs of households, offering a range of features and technologies that ensure optimal performance and convenience.One of the key benefits of home vacuum cleaners is their ability to effectively remove dust, dirt, and allergens from different surfaces. Whether it's carpets, hardwood floors, tile, or upholstery, these cleaners utilize suction power and specialized brushes or attachments to capture and trap debris. This efficient cleaning process helps maintain a clean and hygienic home environment.
Moreover, home vacuum cleaners come with various filtration systems that play a crucial role in improving indoor air quality. High-quality filters, such as HEPA (High-Efficiency Particulate Air) filters, can capture tiny particles, including pet dander, pollen, and dust mites, thereby reducing allergens in the air. This is particularly beneficial for individuals with allergies or respiratory sensitivities.Home vacuum cleaners also offer convenience and versatility. Many models come with adjustable settings and attachments to cater to different surfaces and cleaning requirements. For example, some cleaners have brush attachments for tackling pet hair, while others have crevice tools for reaching narrow corners or tight spaces. The ability to switch between cleaning modes or attach specialized tools makes home vacuum cleaners adaptable to various cleaning tasks.
Furthermore, advancements in technology have led to the development of cordless and robot vacuum cleaners. Cordless models provide greater flexibility and ease of movement, as they eliminate the need for power cords and allow users to clean freely without restrictions. On the other hand, robot vacuum cleaners automate the cleaning process, navigating around obstacles and cleaning floors autonomously. These innovations have made home vacuum cleaners even more convenient and efficient.Efficiency is another significant aspect of home vacuum cleaners. Many models now feature energy-efficient motors and technologies that optimize power consumption without compromising performance. This not only reduces energy costs but also contributes to environmental sustainability.
Additionally, some home vacuum cleaners offer advanced features such as smart connectivity and app integration. These features allow users to control and monitor the cleaning process remotely, schedule cleaning sessions, or even receive notifications when the dustbin needs emptying. Such technological advancements provide enhanced convenience and customization options for homeowners.Lastly, the maintenance and care of home vacuum cleaners are relatively straightforward. Regular emptying of the dustbin or replacement of the dust bag, cleaning or replacing filters, and checking for any blockages are simple tasks that ensure the longevity and continued performance of the vacuum cleaner.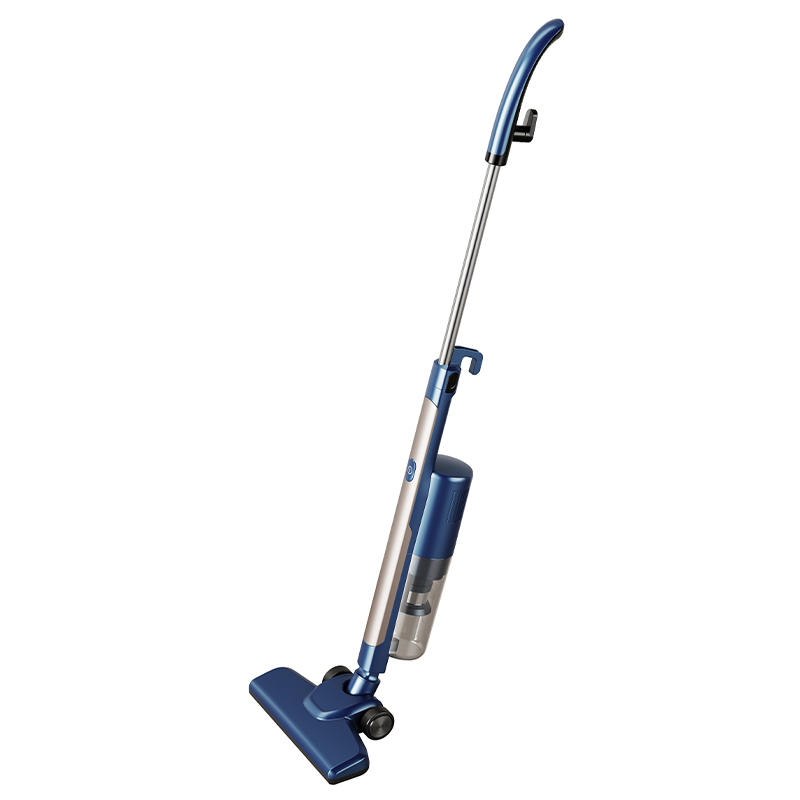 Model:  LW-S2005 Handheld vacuum cleaner                       
Features:
Stick and portable dual usage
Mini Lightweight Design
Multistage cyclone separation system 
Easy-to-clean HEPA filter
Detachable and washable dust cup
Detachable handle and floor brush for multi-purpose use
Dust cup capacity: 0.5L