A vacuum cleaner is a household appliance that uses suction to remove dust, dirt, and debris from floors, carpets, upholstery, and other surfaces. Vacuum cleaners come in different types, including upright, canister, stick, handheld, and robot vacuums, each designed for specific cleaning needs.
The suction power of a vacuum cleaner is created by an electric motor that drives a fan, which pulls air and dust into the machine. The dust and debris are collected in a dustbin or bag, while the air is filtered through a filtration system to prevent dust and allergens from escaping into the air.
Vacuum Cleaner Suppliers
may also come with additional features such as detachable handheld vacuums, specialized attachments for cleaning different surfaces, adjustable settings for suction power, and different filtration systems. Vacuum cleaners are an essential cleaning tool in most households, making cleaning easier and more efficient.
Look for a vacuum cleaner with adjustable settings: The ability to adjust the suction power and height of the vacuum cleaner can be important for cleaning different surfaces and types of debris.
Check the filtration system: If you or someone in your household suffers from allergies or respiratory problems, look for a vacuum cleaner with a HEPA filter or another high-quality filtration system that can remove allergens and other pollutants from the air.
Consider the weight and size of the vacuum cleaner: If you have a large house or need to carry your vacuum cleaner up and down stairs, a lightweight and compact model may be more convenient.
Look for additional features: Some vacuum cleaners come with additional features, such as a detachable handheld vacuum or specialized attachments for cleaning upholstery, stairs, or tight spaces. Consider which features would be useful for your cleaning needs.
Set a budget: Vacuum cleaners can vary greatly in price, so set a budget and look for models that fit within your price range. Remember to also consider the long-term cost of maintenance and replacement parts.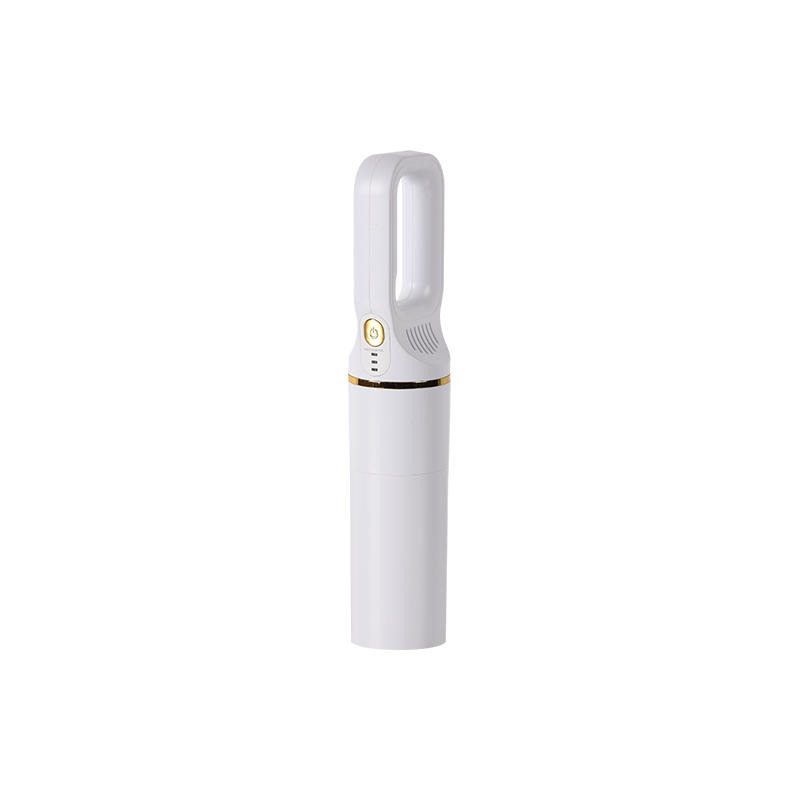 Features: Mini Light weight design
Vehicle and househould use
With battery capacity indication
With USB charging wire
With dust cup lid, prevent dust spillover
Working time: 20mins
Dust capacity: 0.4L
Basic accessorie: 2 in 1 brush, USB wire
Optional: Plastic tubeS, Aluminum tubes, Connector, Floor brush, Charger