Maintaining a clean vehicle interior is essential for a comfortable and healthy driving experience. As a result, vehicle vacuum cleaners have become an indispensable tool for car owners. One of the most significant developments in vehicle vacuum cleaner technology is the introduction of cordless models. These vacuums are powered by rechargeable batteries, providing users with greater flexibility and convenience. Cordless vehicle vacuum cleaners are also lightweight and portable, making them ideal for cleaning hard-to-reach areas in a car's interior. 
Another innovative technology in vehicle vacuum cleaners is the introduction of HEPA filters. These filters are designed to trap microscopic particles such as dust, pollen, and pet dander, ensuring that the air in the car's interior is free from allergens and pollutants. HEPA filters are especially beneficial for people with respiratory issues, making vehicle vacuum cleaners an essential tool for maintaining a healthy and comfortable environment in their cars.
Design trends are also evolving in the vehicle vacuum cleaner industry.
Vehicle Vacuum Cleaner Suppliers
are now introducing compact and stylish models that not only perform well but also complement the car's interior aesthetics. These models are designed to blend seamlessly with the car's design, making them a functional and fashionable accessory for car owners.
Moreover,
Vehicle Vacuum Cleaner Manufacturers
are introducing more user-friendly features in vehicle vacuum cleaners, such as LED lights, detachable nozzles, and noise reduction technology. LED lights are especially helpful in illuminating hard-to-reach areas, while detachable nozzles provide greater flexibility and convenience when cleaning the car's interior. Noise reduction technology ensures that vehicle vacuum cleaners operate quietly, making them ideal for use in public places such as parking lots.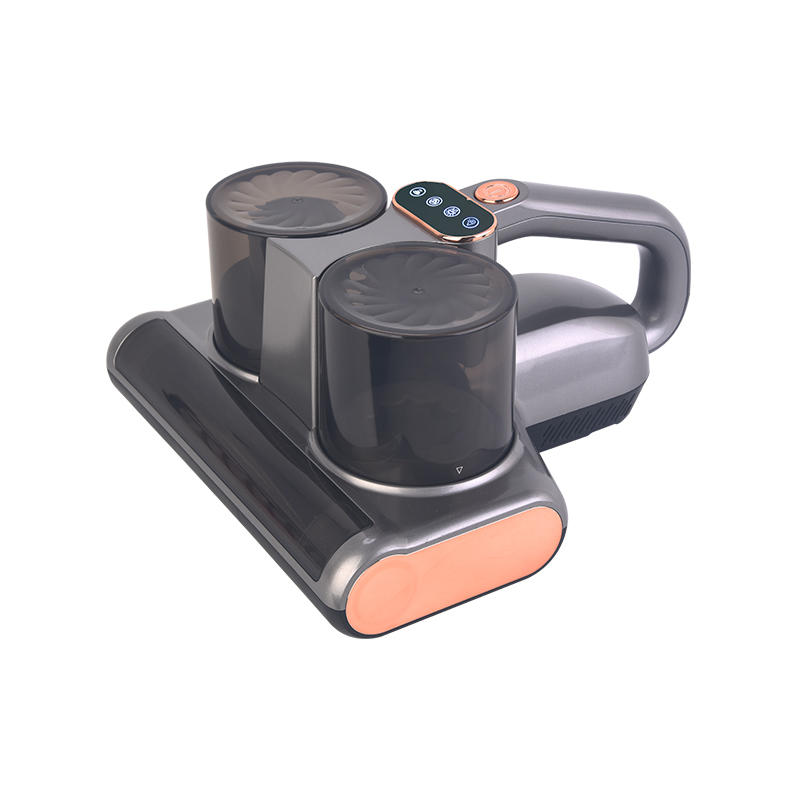 Features:
Original design, national invention patent product
Separate cyclone separation dust cup and dust storage cup, dust separation efficiency up to 99%
Digital screen display working mode, real-time monitoring working mode
Dust sensing indicator timely monitoring cleaning effect
Ultrasonic assisted to ensure mite removal more thoroughly
UVC LED sterilization and mite removal light, long life, environmental protection without ozone
Soft roller brush, protect the surface of the cleaning object
Hot air anti-mite drying (motor hot air)
2 micro switch casters, ensuring ultraviolet radiation without leakage 
Multistage filtration system, to avoid second pollution
Transparent dust cup, easy to take apart and clean
Dust cup capacity:cyclone dust cup 0.2L+ dust collecting cup 0.4L
Max airflow:0.8m³/min