Car vacuum cleaners have come a long way from being basic handheld devices to high-tech cleaning machines that are designed to clean every nook and cranny of your car. As technology advanced, car vacuum cleaners became cordless, making them more portable and easier to use. Cordless vacuum cleaners are powered by rechargeable batteries, which provide the necessary power to clean your car without the need for a power outlet. This made it possible to clean your car anytime, anywhere, without having to worry about the length of the cord or finding a power source.
Another significant advancement in car vacuum cleaners was the introduction of wet/dry vacuum cleaners. These vacuum cleaners are designed to clean up both dry and wet messes, making them ideal for cleaning up spills or accidents in your car. Wet/dry vacuum cleaners have become increasingly popular among car owners due to their versatility and ability to clean up a variety of messes.
High-Efficiency Particulate Air (HEPA) filters are another technology that has revolutionized the car vacuum cleaner industry. These filters can capture tiny particles, such as dust, dirt, and pollen, that traditional filters can't. HEPA filters are essential for people with allergies or asthma as they help to purify the air inside your car, making it easier to breathe.
The latest advancement in the
Custom Car Vacuum Cleaner
industry is the introduction of robot car vacuum cleaners. These vacuum cleaners are designed to clean your car automatically, without any human intervention. They use sensors and cameras to navigate around your car and clean every corner thoroughly. Robot vacuum cleaners are still relatively new in the market, but they have already gained popularity due to their efficiency and ease of use.
In conclusion, car vacuum cleaners have undergone significant advancements over the years, from basic handheld devices to high-tech cleaning machines. The latest advancements in the industry include cordless vacuum cleaners, wet/dry vacuum cleaners, HEPA filters, and robot vacuum cleaners. These advancements have made it easier for car owners to clean their cars more efficiently and effectively.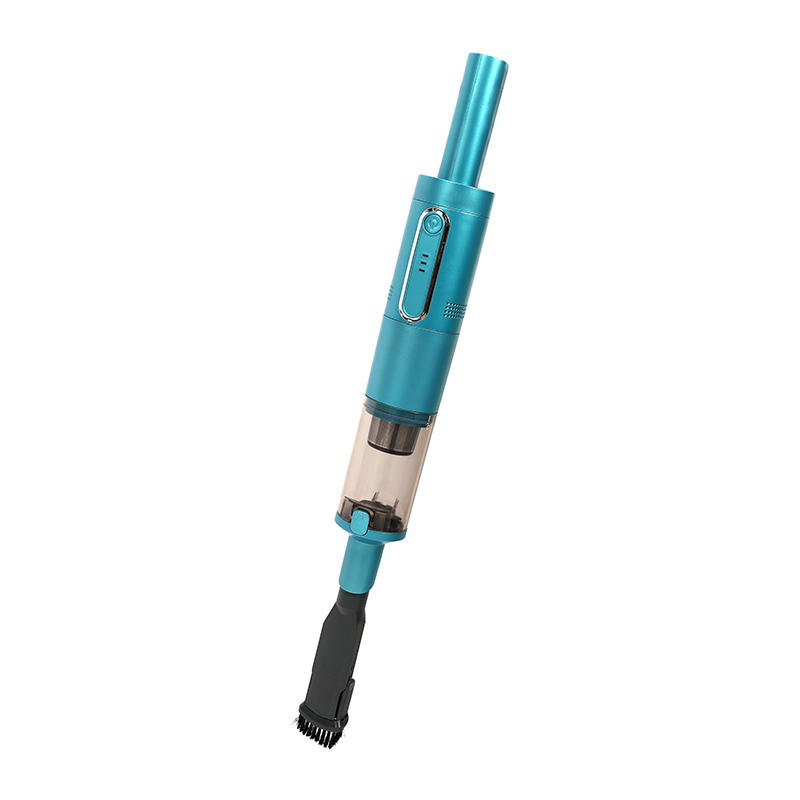 Features:
Mini light weight design
Vehicle and household use
With HEPA and stainless steel fitler system
With battery capacity indication
Low and high power regulation
Basic components: 2 in 1 brush, Charger
Optional: Charging base, Plastic tube, Aluminum tubes, Floor brush.
Working time: 20mins at high speed; 40mins at low speed.
Dust capacity: 0.5L